We offer a variety of account types to meet your trading needs.
1. Retail Accounts:
We offer three types of retail accounts, FLEX, and SMART. Check more details here.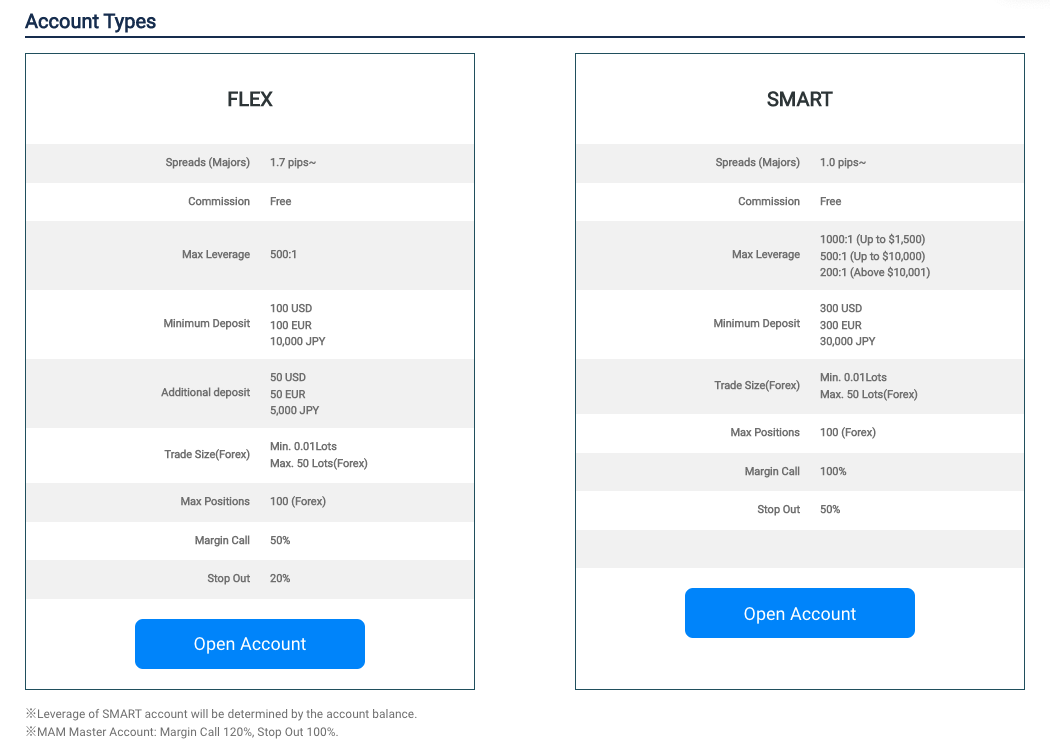 2. PAMM Investor Account
To open a PAMM account, you need to have a designated link received from your trader. Please start your registration with us from the link.
If you already have a profile registered with us and wish to open a new PAMM account, please contact us with the URL link which looks like the following:
https://portal.miltonmarkets.com/ja/login/XXX

If you do not have one, please contact your trader first to ask for the link.